Methodology

The League aims to promote institutions that have been recognised for their excellence, as well as those being committed to develop their entrepreneurial profile. We presents universities in four different categories: accredited institutions, high-ranked institutions, awarded institutions, self-proclaimed institutions.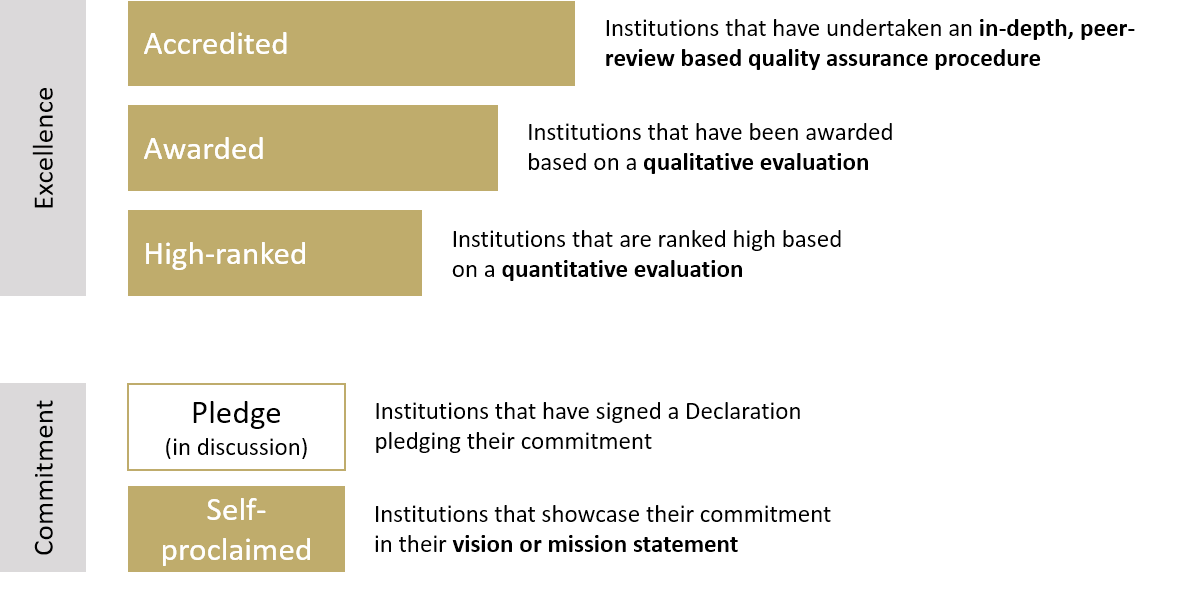 Accredited
Higher Education Institutions featured in this category have achieved ACEEU's Entrepreneurial University Accreditation. The institutions have undertaken an external, qualitative evaluation covering 15 different aspects of an entrepreneurial university, including not limited to the university's commitment to entrepreneurship, entrepreneurial leadership approaches, staff development for academic entrepreneurahip, the institution's entrepreneurial culture, and support services and structures. For more information, please visit the ACEEU website.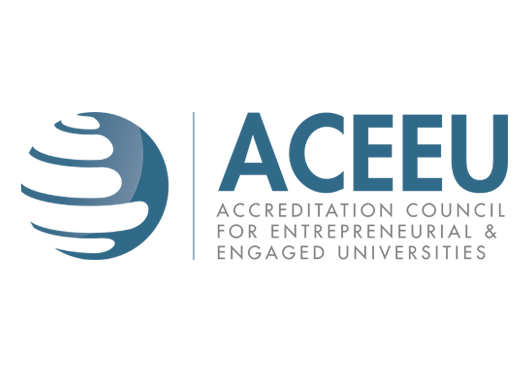 Awarded
Featured institutions in this section have recveived an award for their entrepreneurial profile and/or achievements. Only those awards are considered that reflect a broader implementation of entrepreneurship (for example, an awards on teaching excellence in entrepreneurship is too narrow, while an award for startup achievements is regarded as reflecting a certain entrepreneurial culture within the institution, startup support, entrepreneurship competence development etc.). We recognise that such evaluation is subjective. Therefore, we present below the awards taken into account and also detail the ones that are not considered, and why.
Included in the League
THE Awards - Entrepreneurial University of the Year, UK (2014-2016)
THE Awards - Outstanding Entrepreneurial University, UK (2017-2018)
Deshpande Symposium - Entrepreneurial University Award, USA (2016-2018)
UP AWARDS - Most Entrepreneurial University, Portugal (2015)
Ministry of Higher Education (MOHE) Award - Most Entrepreneurial University of The Year, Malaysia (2016-2018)
German Government EXIST IV Entrepreneurial University designation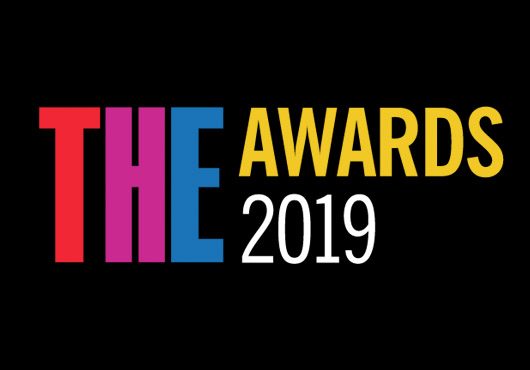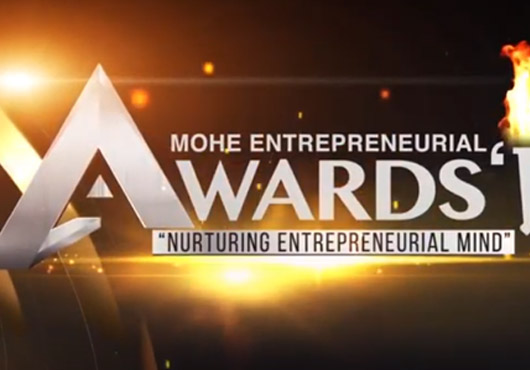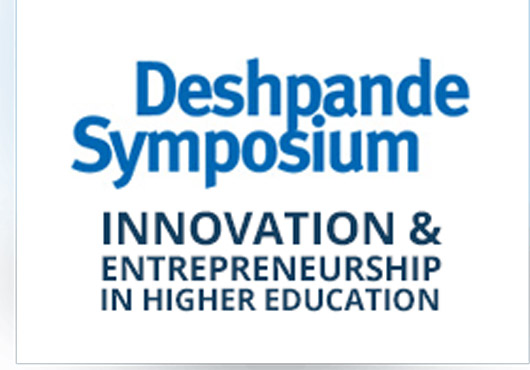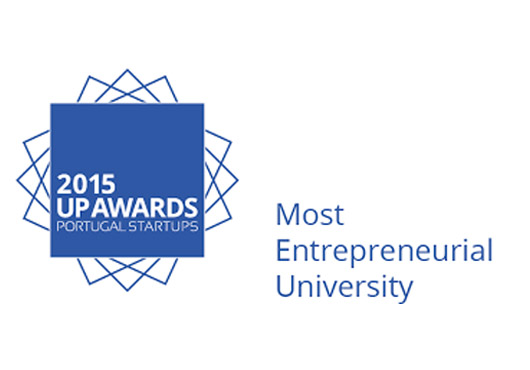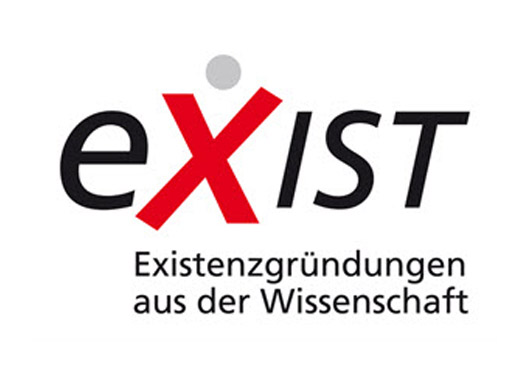 High-ranked
Featured institutions in this section are highly ranked in national or international university rankings for entrepreneurship. For national rankings, we present the top 3 institutions, for international rankings the top 5 performers. Similar to the selection of awards (above), the selection of rankings that are included on our platform is also subjective and therefore detailed below.
Brazilian Entrepreneurial University Index (2016)
PitchBook - The Top 50 Universities Producing VC-backed Entrepreneurs (2016/2019)
Forbes Startup Schools: America's Most Entrepreneurial Universities 2015
TUBITAK Entrepreneur and Innovative University Index (EIUI) (2014-2018)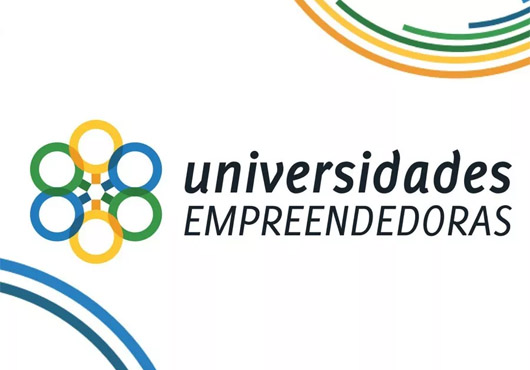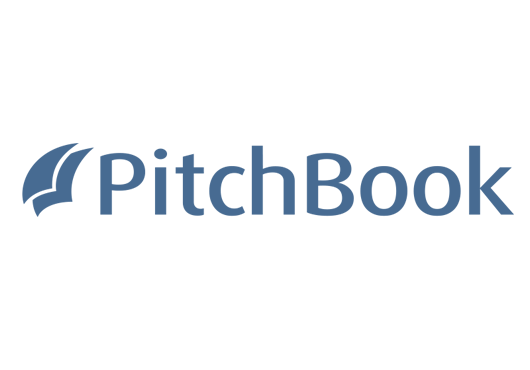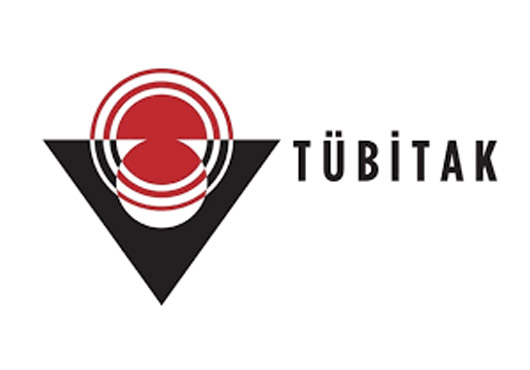 Self-proclaimed
Institutions in this section make a clear reference to entrepreneurship in their vision or mission statement, or clearly position themselves as a university at which entrepreneurship plays a key ro
If we are missing an accreditation, award, ranking, or self-proclaimed university, please do not hesitate to contact us at: info@entrepreneurial-universities.org